Temple Hours: Monday-Friday 9:00 AM to Noon, 5:00 PM to 8:00 PM
Saturday/Sunday  9:00 AM to 8:00 PM
Please call temple and confirm timings as timings are subject to changes due to social distancing policies.
Temple Hours
Monday-Friday
9:00 AM to Noon, 5:00 PM to 8:00 PM
Saturday/Sunday  9:00 AM to 8:00 PM
Please call (503) 598 3073 temple and confirm timings as timings are subject to changes due to social distancing policies.
You are cordially invited to participate
Ganesh Chaturthi Pooja & Celebration
On Septmeber 19th, Tuesday
7 PM
*Aarti and Fruit Prasad after Pooja
Pooja Dates 2023
Fullmoon Pooja(Monthly) 7:00 PM – 8:00 PM (8:00 PM Aarti)
If you would like to sponsor the pooja, please contact temple on (503) 598-3073 and leave detail message.
Sep 29th – Friday – Bhadrapada Purnima
Oct 28th – Saturday – Ashwin Purnima
Nov 27th – Monday – Kartik Purnima
Dec 26th – Tuesday – Shri Dutta Jayanthi
Regular Aarti is conducted at the temple twice everyday. The temple is open everyday Morning: 9:00 AM to Noon Evening: 5:00 PM to 8:00 PM during weekdays and 9:00 AM to 8:00 PM on weekends, please call ahead as temple timing may change given the current pandemic scenario. 
Monthly poojas are regularly conducted on Fullmoon Day (satyanarayana pooja). The temple offers sponsorship opportunities for the satyanarayana pooja each month. 
All deities on the main premises and the inner shrine can be worshipped at your own pace during the regular temple hours.


All Hindu Sanskars



Weddings



House Warming



Satyanarayana Pooja



Navagraha Pooja



Birthday Pooja



Car Blessings Pooja
Temple Deities
The temple plays host to a diverse faith of deities. The temple is also an interfaith house of worship. Deities include Ram Parivar, Māhavīra, Guru Nānak and Guru Gobind Sing, Mother Mary and Jesus Christ, the Buddha, Shiva Parivar, Nandi and Linga and many more on the main premises. THe inner shrines is  home to Durga Ma with saibaba, ganapati and a few other dieties sharing the sanctum . Each deity is decorated with traditional garbs and well accessorised. 
During special occasions additional fixtures (like jhula for krishna jayanthi) are put up for pooja.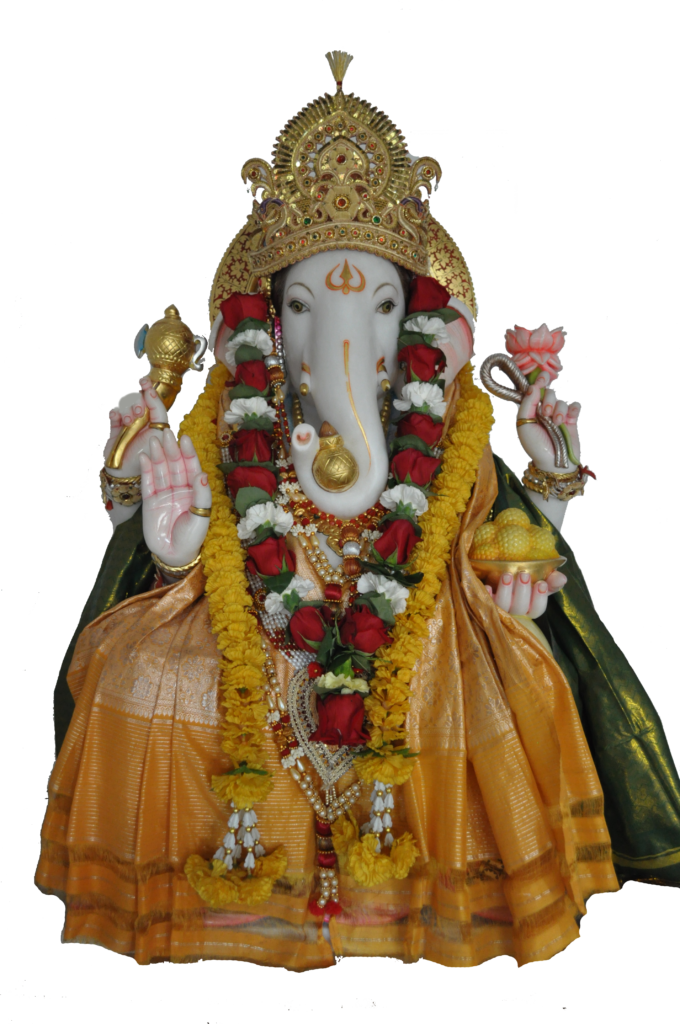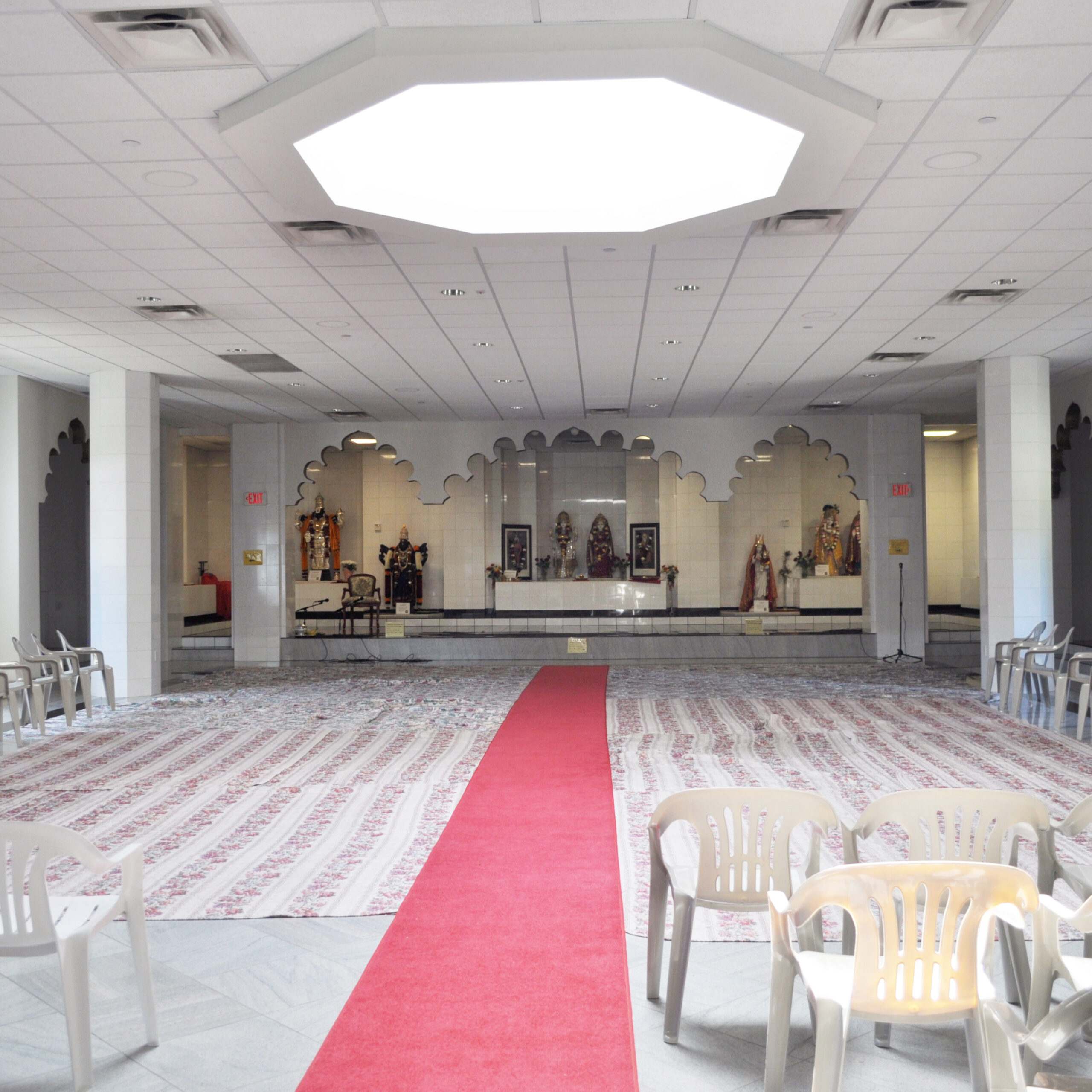 Upcoming Events
The Temple hosts a series of Scheduled events. Some of the events happen every month like full moon pooja, while some others are during special occasions like Diwali.
Temple History 
The temple was initiated in 1992. The temple has been serving the devotees of portland ever since and can humbly boast to be the oldest temple in the Greater Portland area.



Participate
The temple is a non profit organisation. You can support our temple in many ways but the most direct way is to make a tax deductile donation. Your donation goes directly to support the running of the temple.



Media
The temple is known for its peaceful atmosphere that is perfect for meditation. The alankar and decorations that are done with meticulous care and hand picked accessories are also a speciality of this temple.
Here is a collection of images from the past events, temple dieties and the temple rose garden.
"Mind is a good servant but bad master, Make the mind your servant and be a Master, If you want to enjoy your life, get rid of the Mind" 
– Swamiji
Address
11515 SW Hall Blvd, Tigard, OR 97223
Hours
M-F: 9am – 12pm, 5pm – 8pm
S-S: 9am – 8pm
A 501-(C) (3) A Non Profit Organization All Donation is Tax Deductible